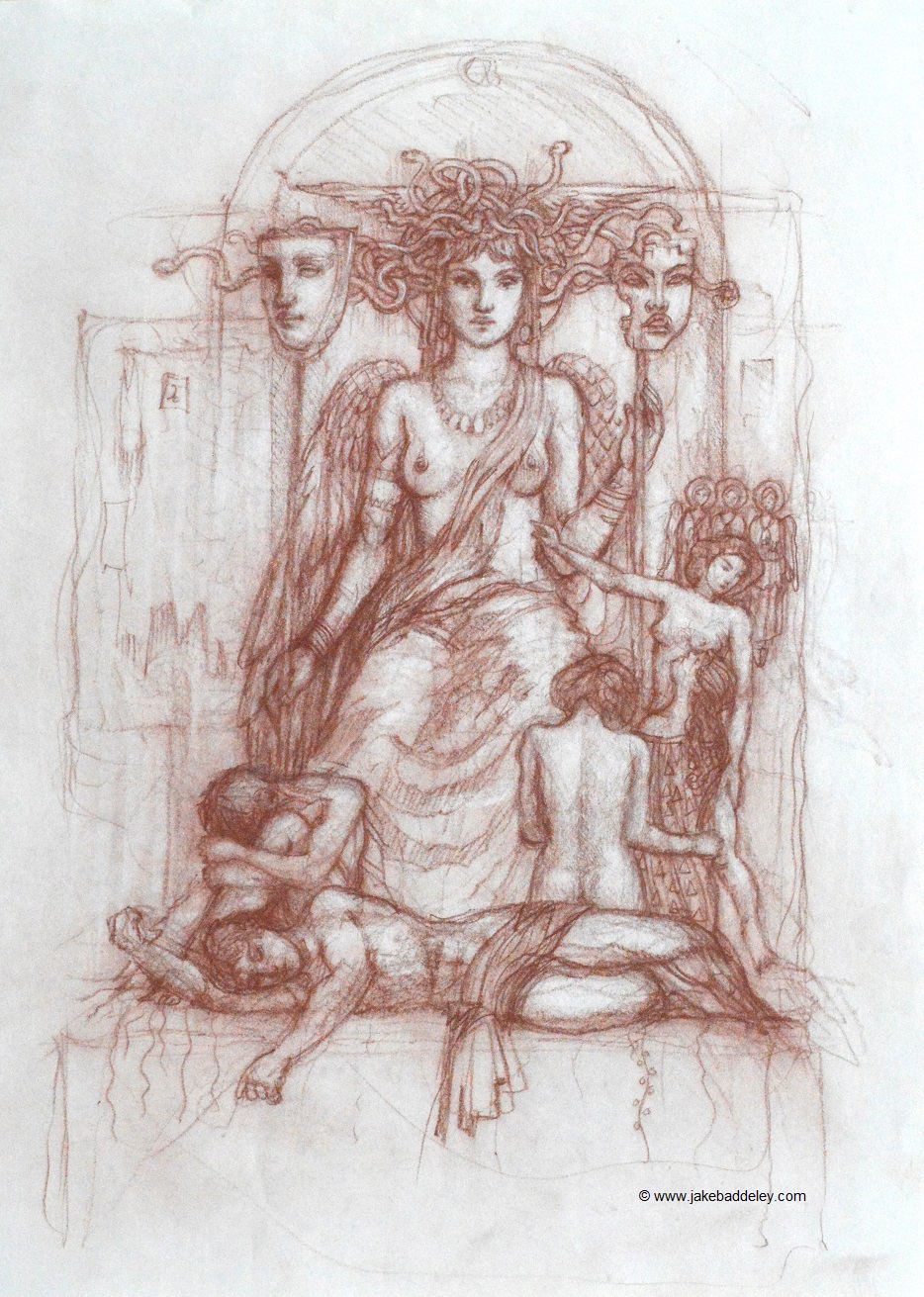 The Muse, the traditional dispenser of inspiration, is a concept that has come down to us from classical times. In this rendition she has a rather terrifying aspect: she is both the slayer of heroes and the succour of the bereaved. The two masks complete her traditional tripartite aspect, a tradition that has been associated with the Great Goddess for thousands of years. In her hair are the snakes of Medusa, who represented the dark aspect of the triple Goddess.
I had great fun with the composition. It has an interlocked quality, fitting the figures in front and behind of eachother weaving a whole from many diverse parts. This is a trick I learnt from  studying the work of Gustav Klimt.
Jake Baddeley
P.S. See more of this drawing or see all drawings
P.P.S. Want to be informed first when I post something new? Subscribe to my newsletter!