Sometimes I write about some of my ideas. Wether they be about a particular painting or on a certain theme. They give you an insight into my thoughts and / or artistic process. If you would like to know when I publish something next, please subscribe to my newsletter on the contact page.
Anyhow, enjoy and please leave a message if you are inspired! And if you really like what I do and write on this website please consider buying me a coffee.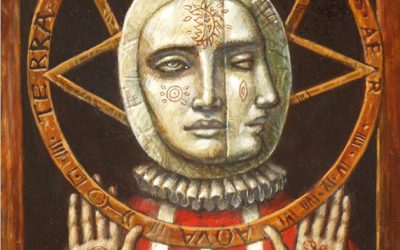 It might be said that there are two ways of looking at the the world, or of thinking about the world. One is mathematical and ultimately depends upon measurement. This way would say 'Truth is what we can measure'. This way can be found since the earliest of times in Egypt and Mesopotamia. It is based upon understanding through logic. The other way of thinking ….
read more